Converted Alpin UAV Completes First Successful Flight in Turkey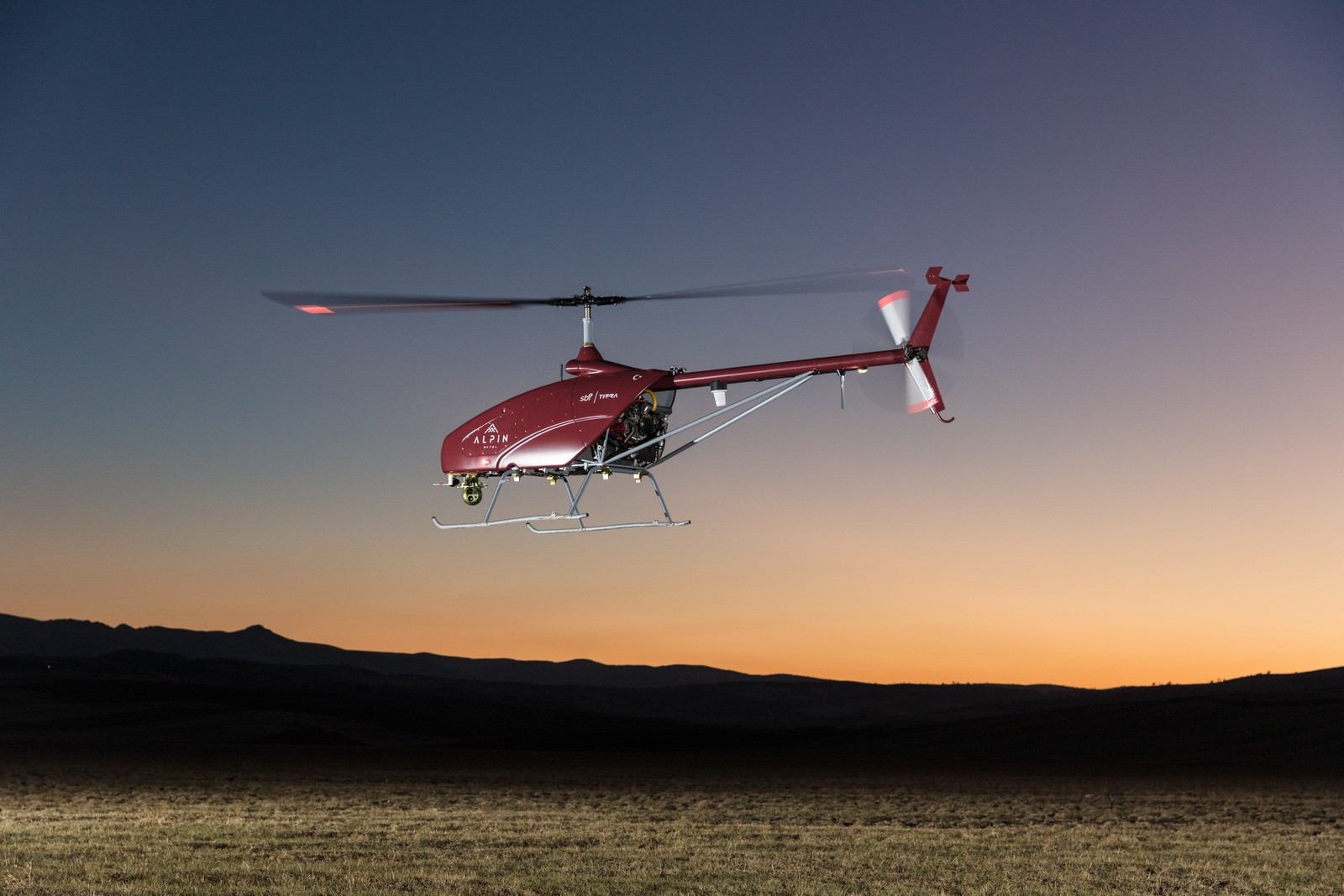 The Alpin UAV, a converted system modeled after the manned Heli-Sport Italian CH7 helicopter, recently completed its first test flight in Turkey.
The UAV was created to meet the needs of the Turkish Rescue & Security industries and is a joint project between Turkish engineering company TITRA and UAVOS, a UAS researcher, developer and manufacturer, according to a news release. The Alpin unmanned helicopter is currently being launched in the Turkish market.
The project to convert the manned aircraft into a UAV began in 2019. The converted system will be operated in a variety of complex scenarios in both civilian and security fields and will be used to deliver cargo to difficult to reach areas that don't have airfields.
The long-range, heavy-lift unmanned helicopter can carry up to 160 kg and has a range of up to 840 km. It features a wideband satellite communication channel from its command and control station, which is critical for operations in remote areas. The durable system can operate in harsh weather conditions. It also can carry multiple payloads and transmit real-time information to decision-makers in the field.
The autopilot features fully autonomous take-off and landing, remote Ground Controls network capability, autorotation landing capability and high efficiency flight control, based on TECS (Total Energy Control System).
"With COVID-19 the demand for UAV cargo, crucial to the delivery of medical supplies, medicines, food, and other necessary equipment, is on the rise," Aliaksei Stratsilatau, CEO and lead developer at UAVOS said, according to the release. "These technical capabilities and the proven track record in partnering with a strong company such as TITRA enables UAVOS to manage its conversion manned aircraft into UAV programs as a solid, forward-looking business."
The post Converted Alpin UAV Completes First Successful Flight in Turkey appeared first on Inside Unmanned Systems.