PPP Set Free: Precise Positioning Now for Everyone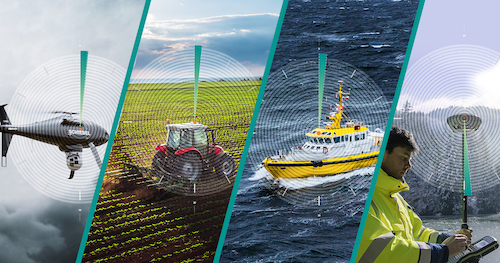 A free webinar on December 16 investigates, explains and demonstrates the newest high-accuracy GNSS correction service options, both public and private, available for the high-requirements user.
In the relentless drive for greater accuracy, faster convergence and globally available positioning, the recent technological breakthrough of RTK From the Sky has excited comment. This will enable instantaneous centimeter-level accuracy for land, air and marine applications around the world, according to Hexagon. The new approach effectively provides users with the complementary benefits of real-time kinematic (RTK) and precise point positioning (PPP): rapid accuracy everywhere, without dependency on local base stations.
Three expert speakers explore the relative aspects and benefits that commercial and publicly available multi-GNSS corrections now afford. Based on the requirements from corrections customers — accuracy, availability, continuity and rapid convergence — they'll discuss how these PPP correction services work: real-time transmission, raw data, corrections processing, data set transmission, and the benefits of global centimeter-level accuracy across user applications.
These experts will also discuss how RTK From the Sky technology will be incorporated into the TerraStar portfolio, the new Galileo High Accuracy Service (HAS), transmitting PPP corrections over the E6-B signal, and the multi-GNSS Real-Time Service (RTS) of the International GNSS Service (IGS).
Join for this free webinar on December 16, 2020 1:00 PM – 2:30 PM EST.
Expert Panel: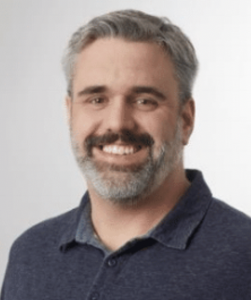 Paul Alves received a Ph.D. from the University of Calgary in 2006. He is an algorithms specialist working on RTK, Network RTK and PPP algorithms and projects for over 20 years. He has been the technical lead in the development of new PPP services at Hexagon's Autonomy & Positioning division since 2018 focusing on both regional and global fast convergence PPP services.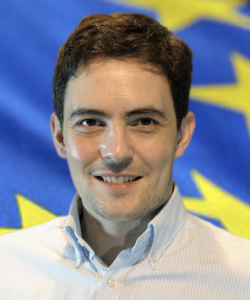 Ignacio Fernandez-Hernandez is responsible for the Galileo authentication and high-accuracy services at the European Commission, DG DEFIS, where he initiated and led the development of Galileo OSNMA and HAS. Previously he worked as a software, system validation and R&D engineer and manager in the EGNOS program and several projects on GNSS applications and receivers. He has an MSc from ICAI, Madrid and a Ph.D. from Aalborg University, both in electronics engineering, and an MBA from London Business School. He holds more than 10 granted patents in the domain of GNSS.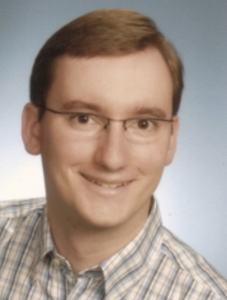 André Hauschild is a scientific staff member of the GNSS Technology and Navigation Group at DLR's German Space Operations Center (GSOC). His work focuses on precise real-time clock estimation for GNSS satellites and multi-GNSS processing using new and modernized satellite navigation systems. He leads the International GNSS Service (IGS) real-time working group and is the 2019 recipient of the Institute of Navigation's Tycho Brahe Award. André received his Ph.D. from Technical University Munich, Germany.
Unable to attend the live webinar on December 16th?
Register today and you will receive an invitation to view on-demand at your convenience.
The post PPP Set Free: Precise Positioning Now for Everyone appeared first on Inside Unmanned Systems.