Skydio Announces Software Upgrade, New Training Program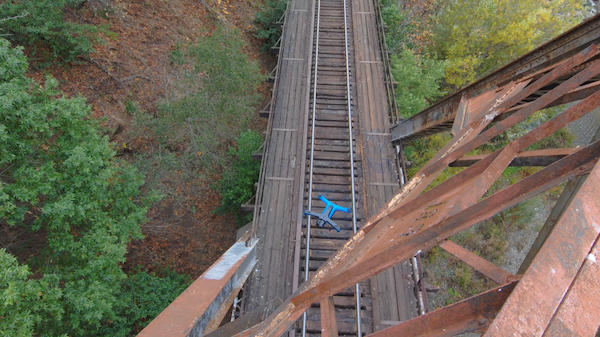 Skydio Autonomy Enterprise Foundation (AEF) software is now available for the Skydio 2, optimizing the UAS for a variety of missions including inspections, search and rescue, emergency response, security patrol and situational awareness.
AEF is controlled through the Skydio Enterprise APP and offers a broad set of advanced artificial intelligence (AI) pilot assistance capabilities for enterprise and public sector operators, according to a news release.
Skydio's AI-based autonomy offers close proximity obstacle avoidance that helps operators capture more accurate data in less time. Other features include precision mode for control over the drone's positions in tight spaces and during detailed inspections; vertical view; point-of-interest orbit to fly around a specific point on the map; Superzoom for an omnidirectional view of the drone's surroundings; visual return-to-home when flying back to base in GPS-denied environments; and offline maps to fly in LTE-denied environments.
"We love to see the progress that Skydio is making in bringing the power of autonomy to enterprise users," Jacobs Engineering Group Global Platform Technology Specialist Jarvis Worton said, according to the release. "Skydio's AI-based drones are a game-changer for operators like us. Coupled with the new enterprise software capabilities these will allow us to perform an even wider range of missions faster, safer, and with higher quality than with any other tool available today."
Skydio also announced its new professional training program, Skydio Academy. Through the program, operators can become certified users of the company's autonomous drones. The program is designed to "prepare the next generation of pilots, and ensure they have the expertise to scale their autonomous drone programs efficiently taking full advantage of the capabilities Skydio has to offer."
The post Skydio Announces Software Upgrade, New Training Program appeared first on Inside Unmanned Systems.